Expressive Landscape Painting
With Louise Balaam
Course Overview
Louise Balaam is one of our most popular tutors and we are delighted to present this short online course in expressive landscape painting.  Filmed in her studio and the surrounding landscape, this course captures the brilliance of Louise's painting and teaching.  Combining, practical instruction, demonstration, and invaluable insights, Louise takes us on a journey through the entire process of creating expressive landscape paintings.  An absolute must watch course for beginner and experienced painters alike.
Course length:  Approximately 80 minutes.
EXPRESSIVE LANDSCAPE PAINTING – £59.00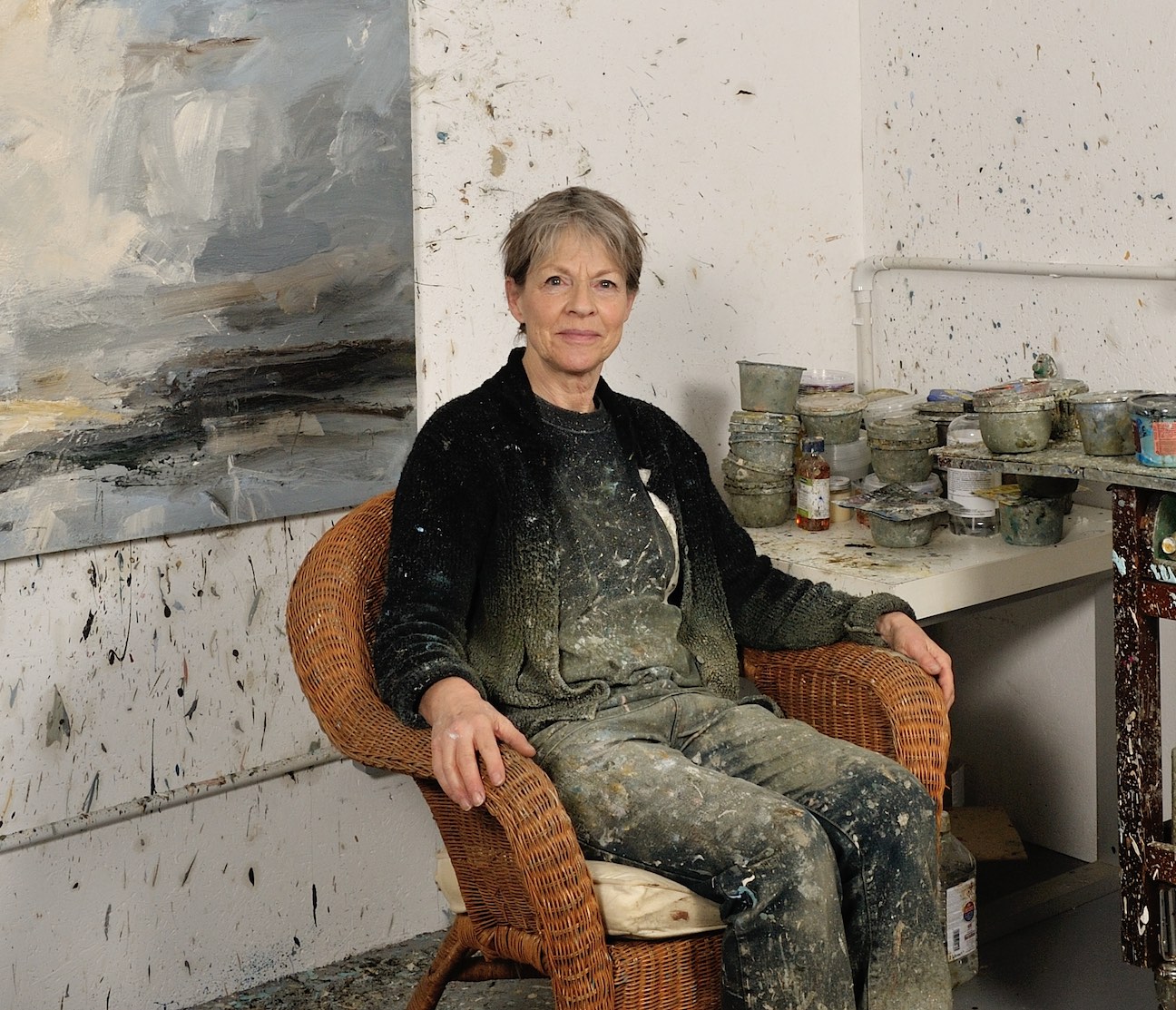 Louise Balaam
Louise is an abstract landscape artist who lives and works in Kent , UK. Her work is heavily inspired by an emotional response to the natural world. Her process is to draw outside, soaking up the experience of being in the environment, and then take that inspiration back to the studio to paint, aiming for a direct and intuitive response to the experience of being in the landscape.
Louise is currently represented by Cricket Fine Art in Chelsea, London and her work can be found in collections around the world.
Introduction

 

– Louise introduces herself and the course from her studio, describing her process and influences. 
Drawing in the landscape part 1

 

– In this video Louise ventures out into the landscape, demonstrating how she chooses a location to draw and what materials she uses.
Drawing in the landscape part 2 

– In this video, Louise produces a series of drawings in the landscape whilst explaining how she interprets what she sees and makes use of different mediums to convey the emotional response.

Drawing review

 

– Louise reviews the drawings she has produced and discusses how they might be useful at informing the paintings she will do back at the studio.
Setting up the palette

 

– In this video, Louise demonstrates in detail how she sets up her palette and mixes paint.
Paintings on paper

 

– Louise produces three quick paintings on paper demonstrating how the colours mixed in the previous video can be used, and developing ideas formed from the drawings made in the landscape.
Painting on canvas

 

– In this video we watch Louise work, producing a final painting on a large canvas, combining all the preparation to complete a finished painting.
Analysing your paintings – Louise talks about the process of analysing your own work while discussing one of her own paintings.
Ending – Louise wraps up the course in this video. 
In this online course I hope to help you loosen up and become more confident in your own work. I feel it's very important for every artist to discover their own voice, and to work out their own way of working. I suggest some strategies which will hopefully help you in your painting journey. I love this quote from Andy Warhol: 'Don't think about making art, just get it done. Let everyone else decide if it's good or bad… While they're deciding, make more art.' 
Louise Balaam
Frequently Asked Questions
WHEN, AND WHERE DO THESE COURSES TAKE PLACE?
This is an online course, meaning that you are able to watch it whenever and wherever suits you best. The course is completely self-paced so that you can stop, start and pause each lesson to fit around your own schedule. You will have access to the course via our website as soon as you purchase it.
CAN I REWATCH THE LESSONS?
Yes! The course is broken down into multiple bite sized lessons.  You can rewatch each lesson as many times as you like. Once you purchase a course you will have lifetime access to it.
CAN I TAKE THE COURSE IF I DON'T LIVE IN THE UK?
Yes – our courses are taught in English but you can access them from anywhere in the world.
HOW LONG DO I HAVE ACCESS FOR?
Forever! After enrolling, you'll have unlimited access to the course via our website.  You can access the course from any and all devices you own.